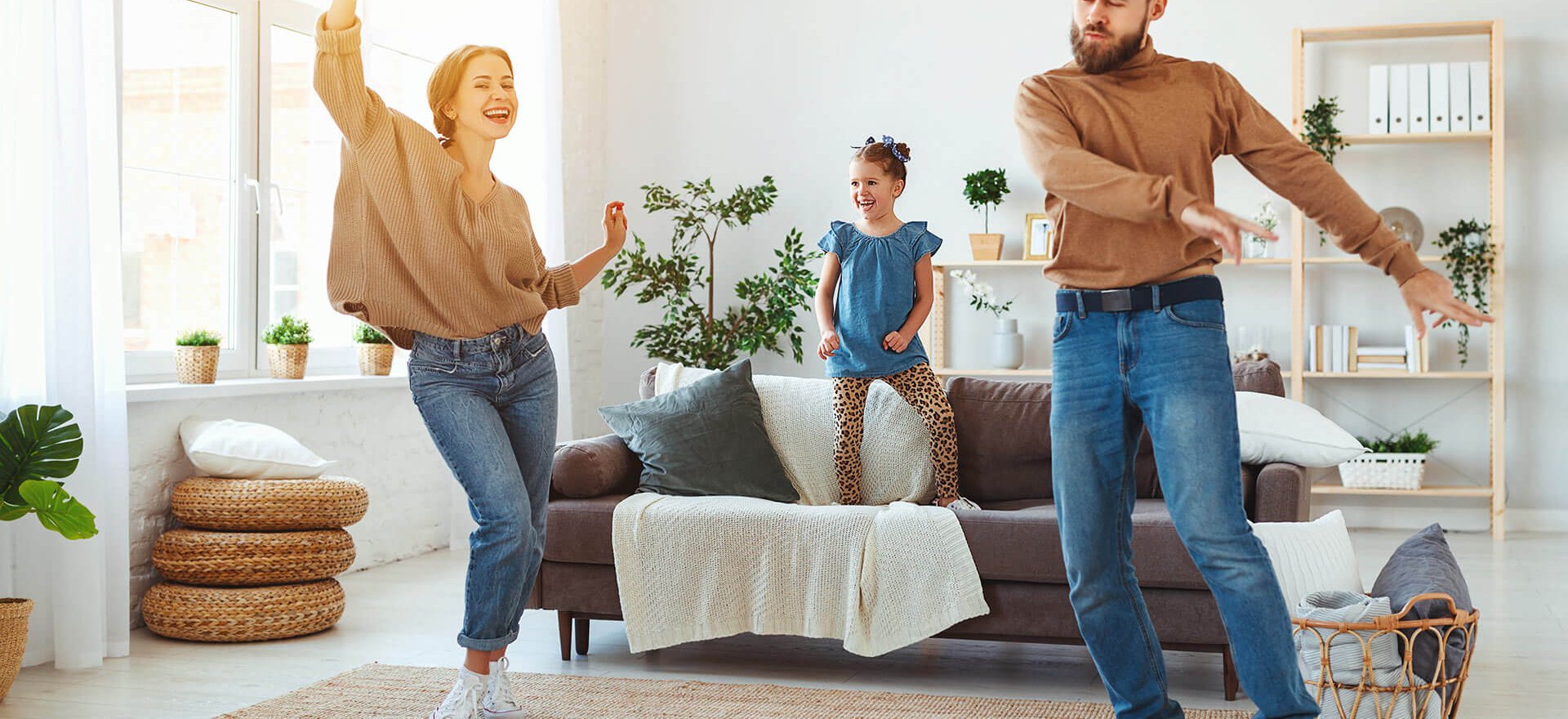 Clever heating with E-NERGY
E-NERGY CARBON - Electric panel heating for ceiling, wall and floor
A practical and cost-effective alternative to classic heating technologies
E-NERGY CARBON makes heating with electricity a sensible alternative - ecologically and economically! Heating with electricity is too expensive, pollutes the environment and does not provide the required heat? That was in the past!
New technology and changes in the energy market make heating with electricity an ecological and economical alternative and also provide the highest level of living comfort.
E-NERGY CARBON reacts quickly
E-NERGY CARBON generates heat where it is needed: directly in the room. Thanks to innovative technology, rapid heating and cooling is possible. With E-NERGY CARBON you can control your heating like light. Only switch on the heating in a room when you really want to use it. Of course you can also set an individual temperature for each room.
Increase your living comfort - too warm or too cold rooms are a thing of the past with E-NERGY CARBON. Adapt the room temperature to your needs.


Reduce investment and consumption costs
E-NERGY CARBON saves money right from the start, because many investments in traditional heating installations are already eliminated without replacement.
Savings are also made on running costs. E-NERGY CARBON is maintenance-free and has a long service life. Costs for maintenance, inspections, repairs and chimney sweeps are a thing of the past.
With E-NERGY CARBON you only pay the heating costs incurred. And thanks to the good controllability and quick reaction of your E-NERGY CARBON heating system, you have the possibility of controlling your heating costs directly for the first time!
Electricity becomes green

Ecological electricity from renewable energies
New technologies such as solar and wind energy are radically changing the way electricity is produced and used - electricity is going green. Today, over 50% of the electricity required in Germany is generated by renewable energy sources. By 2050 this figure will even rise to over 80%.
Electricity is the energy source of the future - universally applicable, easily available, sustainable. These are just three of the advantages that electricity offers as an energy source. Fossil energy sources are finite and actually too good to burn. Electricity, on the other hand, can be produced in a sustainable and climate-friendly way.
Use synergy effects - become self-sufficient
Thanks to the good network infrastructure, electricity is available everywhere. Germany produces more electricity than it needs. In 2017 alone, Germany exported around 60 terawatt hours (60 billion kilowatt hours) of electricity abroad.
Use the electricity you generate yourself to heat your home. E-NERGY CARBON panel heating systems are ideally suited for use with a photovoltaic system. By using energy storage systems you can achieve further synergy effects and achieve extensive self-sufficiency.


Simple heating control from anywhere
Naturally, E-NERGY CARBON panel heating systems can be adjusted and operated room by room. This not only increases living comfort considerably, but also gives you the opportunity to easily control your heating costs.
In the development of all E-NERGY systems we have placed great emphasis on simple and intuitive operation. With the system's own room thermostats, E-NERGY CARBON is so easy to control. And with the free app of the WIFI controller this is just as easy to do on the move, because what good is the best technology if you need an engineering degree to use it?
» Clever heating with E-NERGY CARBON
E-NERGY CARBON stands for state-of-the-art heating technology. The system can be switched on and off at lightning speed, so that you only heat when you want to. Find out more about the system with the revolutionary heating foils from E-NERGY CARBON.
Learn more about the heating system