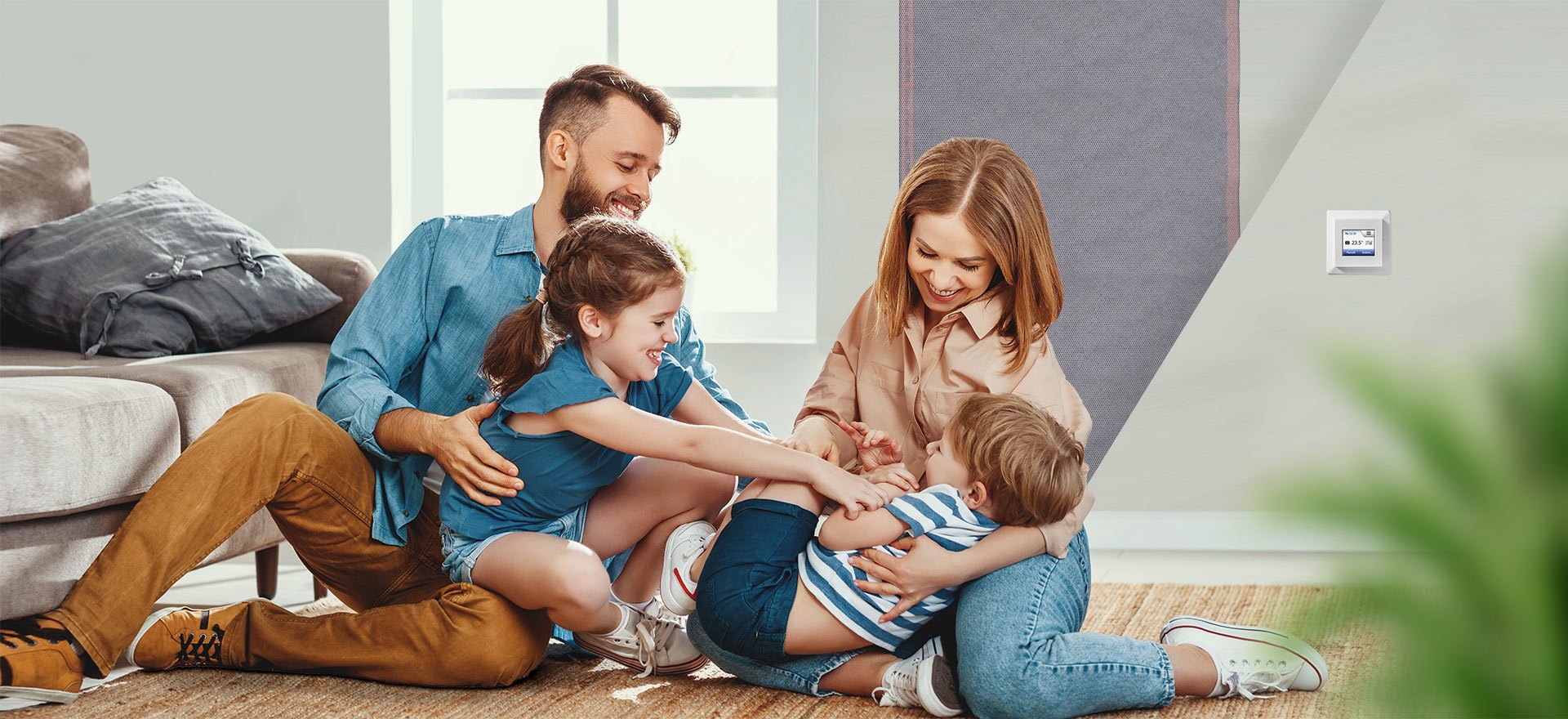 E-NERGY CARBON Control System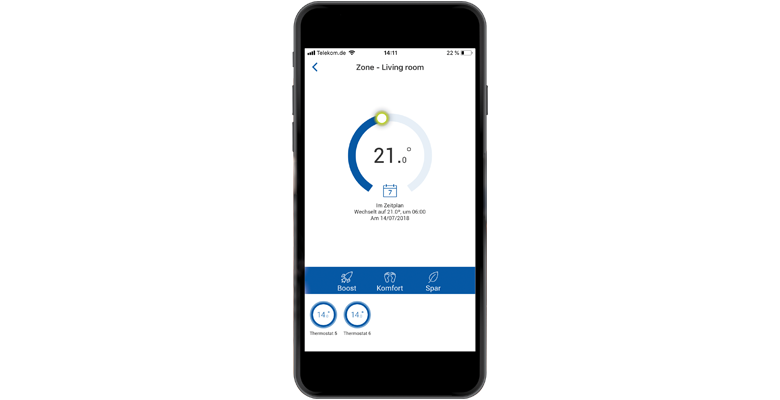 E-NERGY CARBON room thermostats. Intuitive. Simple. Smart.
It might be the first time you can really control your heating.
20°C? 22°C? 24°C? No matter! With the controls of the E-NERGY CARBON panel heating system, the right room temperature is just a matter of your fingers. It's so easy to set the temperature on the optimised and modern room thermostats. It goes without saying that the certified E-NERGY CARBON system complies with the legal requirements, such as the ECO design guidelines.
Info / Facts E-NERGY CARBON Control Units
What used to be difficult to understand in the boiler room are now small but beautifully designed, digital and comprehensible switches at E-NERGY CARBON: the E-NERGY room thermostats. And it is your heating system that you control and understand! You decide when, how long and where the heating is switched on and what room temperature is desired.

E-NERGY Room Thermostat WIFI
The E-NERGY room thermostat WIFI is probably the most comfortable and simplest way to control an E-NERGY CARBON heating system and thus ensures efficient energy savings: heating is carried out when a room is too cool, but then quickly. It won't get too warm, because the thermostat also takes care of that. The CLOU in the WIFI room thermostat: The free app for full control even when you are on the go!
TFT touch display
Room and/or floor sensor (floor min/max limitation)
Suitable for many switch ranges 55 x 55 mm
Simple ON/OFF switching (switch)
Simple lowering function
Weekly programme
Adaptive learning function
The system complies with the Eco-Design Directive
E-NERGY Room Thermostat Touch
The E-NERGY room thermostat TOUCH is the "little brother" of the E-NERGY room thermostat WIFI and therefore almost identical in construction. The only difference: The room thermostat TOUCH does not have the WIFI function incl. app. This makes this room thermostat ideal for applications where a SmartHome function is expressly not desired!


E-NERGY Room Thermostat EN 01
The E-NERGY room thermostat EN01 belongs to the classic fraction of room temperature controllers for electric panel heating. Easy to operate and equipped with all the necessary functions to comply with the ECO design guidelines. The EN01 also ideally complements the direct connection of the BASIC EI power supply unit.
Single-line text display for simplified operation
Backlighting
Preset and adjustable time programmes
Short time timer (party) for hourly temperature changes
Unauthorised access
Minimum and/or maximum temperature limits for floor are adjustable
Overview E-NERGY CARBON Room Thermostats