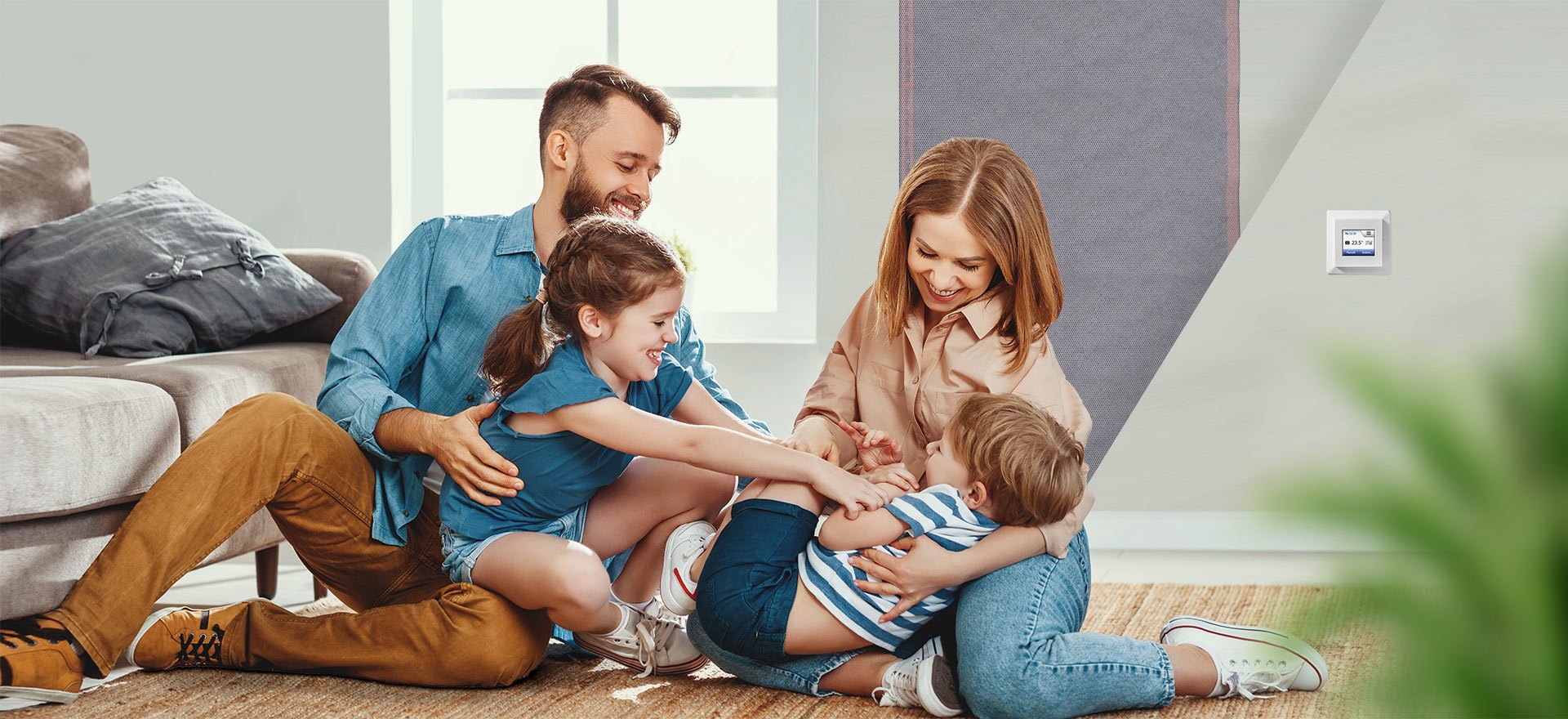 E-NERGY CARBON Product Portfolio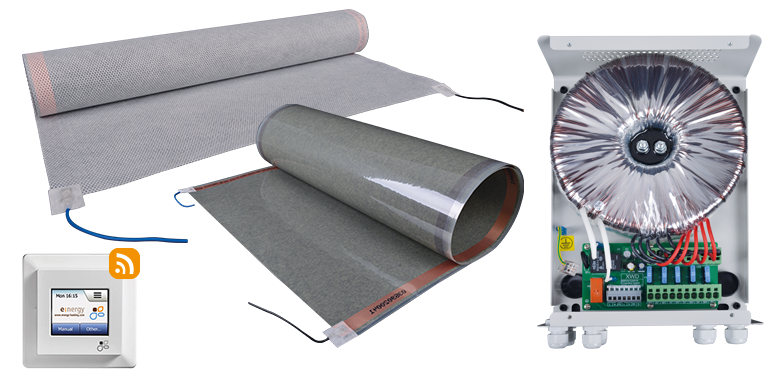 Heating foil. Power supply. Control unit. E-NERGY CARBON is an integrated system solution
Coordinated system technology for maximum efficiency
An engine without bodywork is not a car. A heating foil without power supply and control is not a heating system. E-NERGY CARBON is more. As a system solution, E-NERGY CARBON includes all the necessary components for a fully-fledged and energy-efficient heating solution. All components are optimally matched to each other and enable energy-saving operation, as well as a simple and safe installation.

The heating foil with a difference
The E-NERGY CARBON heating foils are unique. They are manufactured in a patented production process. This production process enables completely new variations and designs of the heating foil, such as the perforated E-NERGY CARBON FLEECE heating foil. The production process also has a positive effect on durability and usability.

Power supply with German engineering
The heart of E-NERGY CARBON panel heating systems is the 36 V safety extra-low voltage power supply. The engineering and quality of the power supply units not only influence the efficient operation, but also the compliance with all guidelines for the operation of an electric panel heating system. The E-NERGY CARBON system makes no compromises here. The power supply units developed in-house meet the highest requirements for operating safety and efficiency.
Smart room temperature controller
The E-NERGY thermostat adapts the heating to your individual needs, smart & simple thanks to the adaptive learning function. The user-friendly interface via touch screen makes control child's play, and thanks to the integrated WiFi function, this is also possible from anywhere.

Efficiency
In collaboration with the TU Dresden, we have determined the investment costs and the monthly energy and follow-up costs.
Learn more