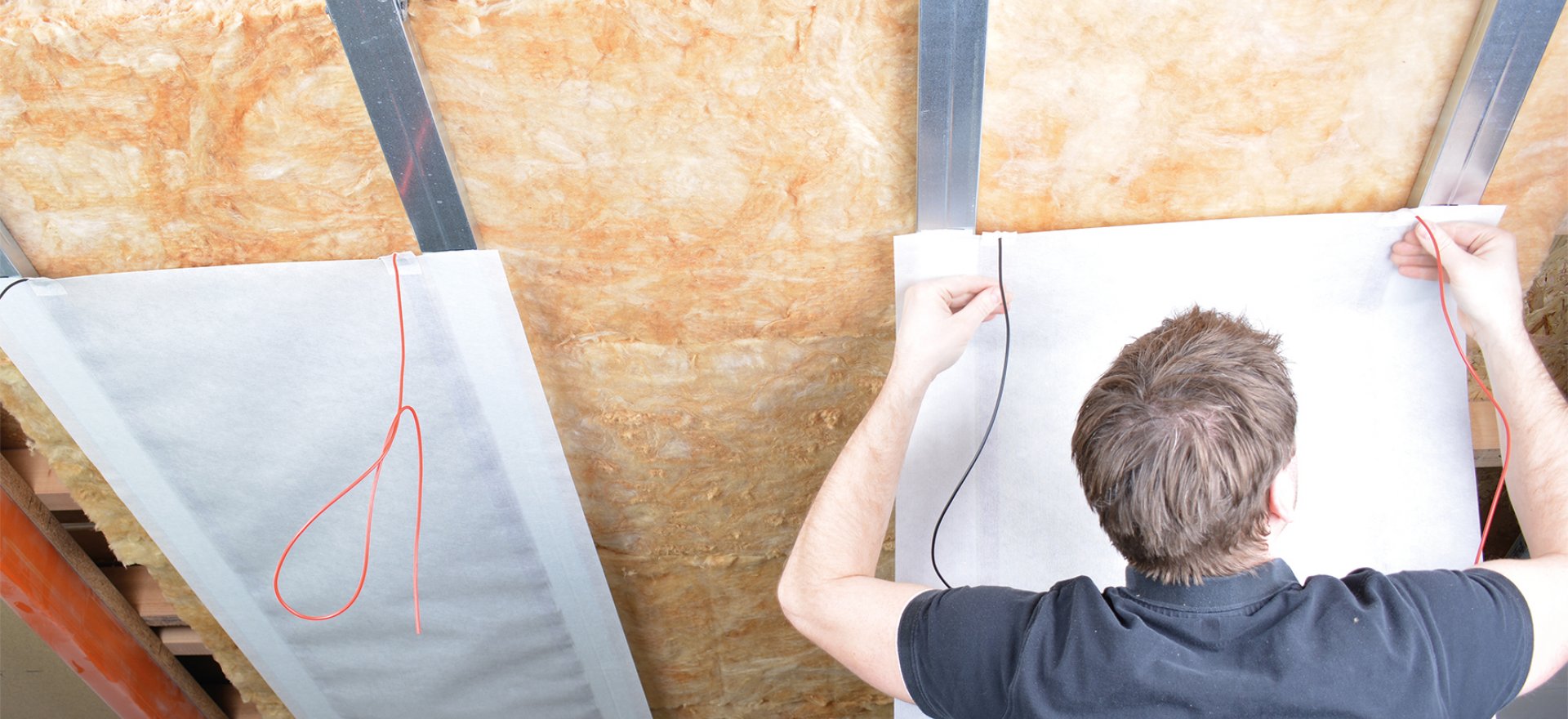 E-NERGY CARBON DRYTEC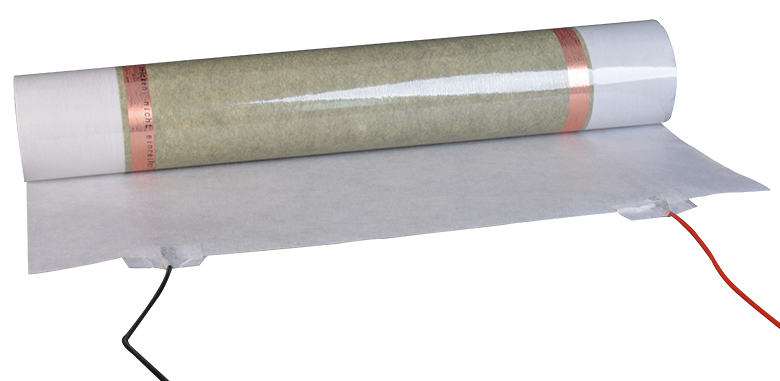 Simple. Dry. Easy to install.
Heating foil for direct attachment to drywall substructures of ceilings and walls
E-NERGY CARBON DRYTEC is optimised for dry construction. The focus of E-NERGY CARBON DRYTEC is on quick and uncomplicated installation. The newly developed heating foil is simply attached to the stud frame or the substructure of the suspended ceiling before the final drywall panels are installed.
E-NERGY CARBON DRYTEC is primarily used where flat trowel work is not possible or represents a significant additional expense - from modular and container construction to industrial prefabrication of prefabricated houses and simple conversion of domestic attics.
Installation of an electric ceiling heating system with E-NERGY CARBON DRYTEC
Info / Facts E-NERGY CARBON DRYTEC
E-NERGY CARBON DRYTEC is designed for wall and ceiling mounting behind drywall panels (e.g. plasterboard). It consists of a central heating zone (electrically active surface) and two lateral mounting strips. The mounting strips are used for fastening to the substructure and can be easily penetrated with screws or staples when installing the final drywall panels without affecting the electrically active heating zone. The PET film-coated top side is ideal for sticking directly to the drywall profiles.

The E-NERGY CARBON DRYTEC system operates with a safety extra-low voltage of 36 V and is compatible with all E-NERGY CARBON system power supply units and room thermostats and enables fast, demand-based room temperature control. The advantages of the E-NERGY CARBON DRYTEC technology are obvious:
Quick and easy installation
No additional drying time
Clean separation of trades and warranty areas
High degree of prefabrication with industrial processing possible
References
Would you like to see where our E-NERGY CARBON has already been used? No problem, in our reference database you will find exciting projects involving E-NERGY CARBON.
Learn more