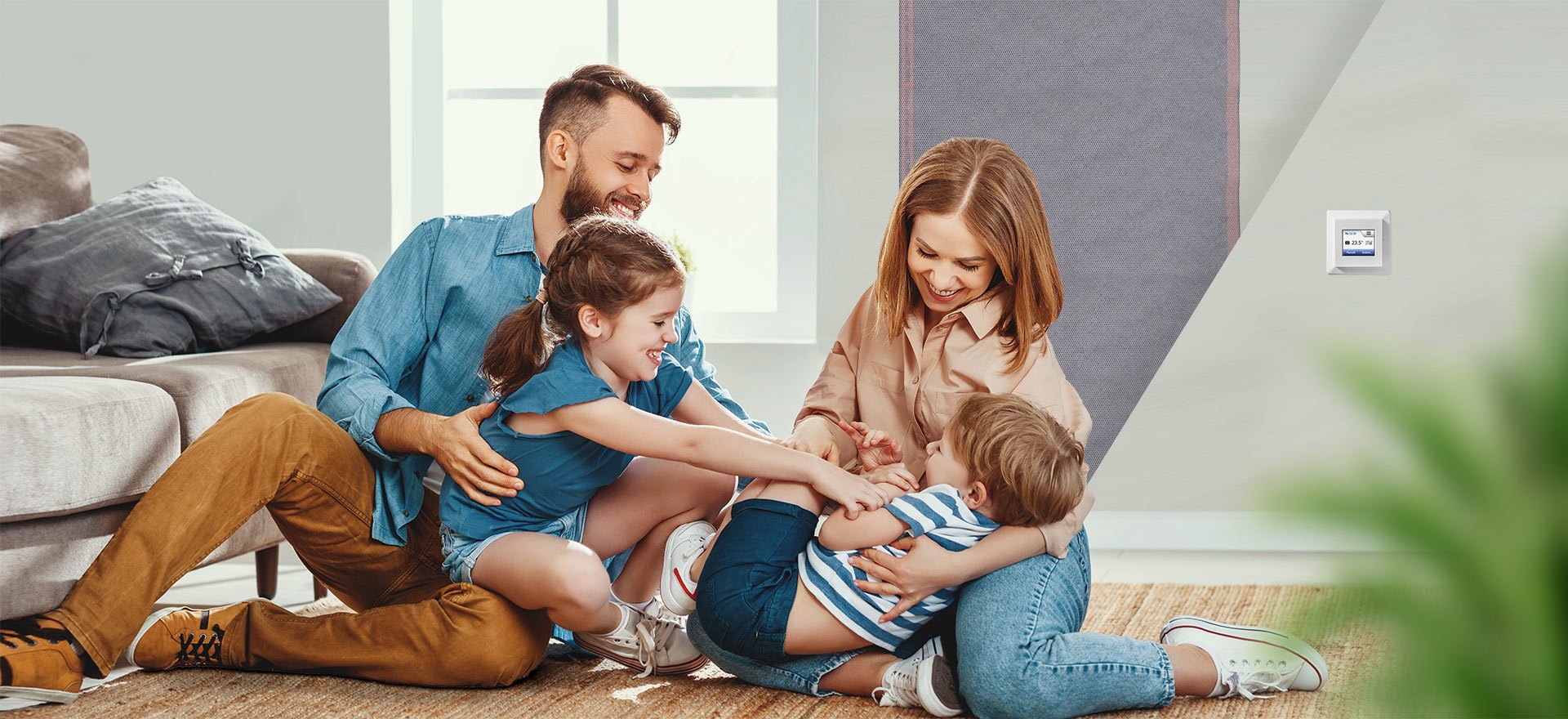 E-NERGY CARBON FLEECE

Fleece laminated. Adhesion-optimised. Open for diffusion
E-NERGY CARBON FLEECE is a real all-rounder, developed for all common filling and gluing systems. It is possible to install the FLEECE system on ceilings, walls and floors. Due to the factory integrated perforation, the adhesive systems can penetrate the heating foil and guarantee a secure adhesion to the surface.
E-NERGY CARBON FLEECE was recently awarded the PlusX Award.
Comfortable heating in the bathroom - heating foil installation
Info / Facts E-NERGY CARBON FLEECE
E-NERGY CARBON FLEECE is a diffusion-open, fleece-laminated PET film with optimised adhesion. Due to its perforation, it is ideally suited for plaster systems and fillers in ceiling, wall and floor installations (fixed installation).

E-NERGY CARBON FLEECE is operated with 36 V protective low voltage. The power supply is provided by the system's own power supply units. With the various E-NERGY room thermostats, simple and fast control systems are available, including those with smart home technology.
Low installation height of only 0.4 mm
Perforation and fleece lamination for a secure adhesive bond
Flexible installation in ceiling, wall and floor
Safe connection with 36 V safety extra-low voltage (SELV)
References
Would you like to see where our E-NERGY CARBON has already been used? No problem, in our reference database you will find exciting projects involving E-NERGY CARBON.
Learn more